What We Do
"I know every book of mine by its smell, and I have but to put my nose between the pages to be reminded of all sorts of things. "
~George Robert Gissing


We have created this site for book enthusiasts to share a passion. What's the catch?

Every 2 weeks you are given a subject

Your job is to share books related to that subject or some element of it with our avid readers

Be sure to list the name of the book, author and where one might find
Give your review of the book (no spoilers)

On our Discussion page you are invited to talk with other readers about what you have read. Be aware this may contain spoilers. Enter at your own risk!


Powered by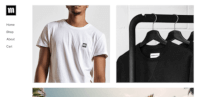 Create your own unique website with customizable templates.